8 WEDDING PHOTOGRAPHY MISTAKES TO AVOID!!!
The memories you make on your wedding day will last a lifetime. Your wedding photographs will refresh those memories every time you look at them.
This makes wedding photography the MOST IMPORTANT decision to make when you plan a wedding!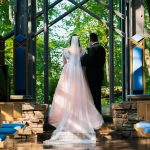 Wibbs Photography knows how to help you avoid the mistakes many couples make when they are looking for a wedding photographer. We have created a guild that will help walk you through AVOIDING the biggest mistakes some couples have made in choosing their wedding photographer.
Fill out the form below to get our FREE GUIDE on how to AVOID making a HUGE mistake!
Don't leave it to chance to find the perfect wedding photographer for you. Get your guide NOW!