Owasso Christmas tree farm is one of the best places around Tulsa for taking Christmas photos! If you thought it was too late to get your photos taken and get them into a Christmas card, you are wrong!!! Come out and get those family photos!
$50 -15 Minute Sessions

3 Professionally edited high res digital images (more available a la carte)
Online Gallery to view, select, share, and purchase prints
Print Release Included
Bring your own props or use provided props
Edited photos guaranteed to be delivered before Thanksgiving!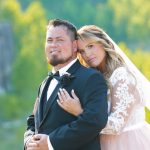 Don't worry if your wedding date is after November 15 2020.
We still have an amazing deal for you too!
For the first FIVE brides to BOOK a wedding AFTER November 15 2020 with us, you will get a 20% DISCOUNT!!!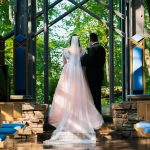 These discounts will work with ANY of our packages.  Our initial package starts at $1000 for 6 hours of photography time.  That means for a wedding BEFORE November 15, the initial package will only cost $500.
DON'T WAIT!!!  Contact us know to discuss how we can help save you an AMAZING amount on your wedding photography!
These discounts are a service only discount and do not affect any products such as albums or prints purchased after the wedding.
Fill out our form to receive your discount: